WHY I WASN'T IN DUBAI
Posted on 9th February 2020
Every February Dubai hosts The Emirates Airline Literature Festival. Some authors accept the invitation to attend. But some do not.
I was invited to attend and, having researched issues around the festival and talked with fellow authors, I decided not to go.

There are many grievances about the way that the United Arab Emirates is governed. The country has a very well-documented record of human rights violations. It relies on a migrant underclass who are treated in ways reminiscent of apartheid. It promotes a culture of wasteful overconsumption that our world can ill-afford.
Although holding a literature festival may appear to swim against these currents, the fact is that the Emirates Festival of Literature's patron is Sheik Mohammed bin Rashid Al Maktoum, Prime Minister of the U.A.E and ruler of the Emirate of Dubai. So the event gives a sheen of respectability to an oppressive regime.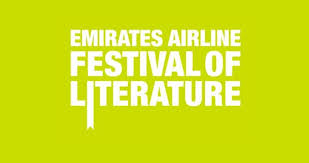 My choice would always be to stay part of the conversation rather than close the door. I had hoped to visit the festival in this spirit, and take part in conversations and meetings with contacts in the wider Dubai community. But authors who have attended the festival tell me it's very difficult to do anything meaningful outside the 'five-star bubble' where the festival is held. And this was confirmed when the festival told me they have 'very stringent rules' and I would not be able to do any paid or free private events or speak at meetings not organised by the festival itself.
I would have enjoyed the chance to connect with children and families in Dubai and to be a part of feeding their love of reading.
The choice not to go is entirely mine, and I respect the right of other authors to consider the issues and act differently. Freedom of expression lies at the heart of this matter.
As fellow children's author Laurence Anholt has rightly said:
"The Dubai Government cannot have it both ways – if they want to encourage literature and the arts, then they must allow unrestricted debate and freedom of speech to all."
And this is the voice of Ahmed Mansoor, human rights defender imprisoned in the U.A.E since March 2017:
"The root cause of so much of the violence in the region is despair. Human rights are being violated on a daily basis and nobody in the outside world seems to care."