ABOUT
If you'd like to find out more about me, here are some answers to some questions…



Where are you from?
I was born in a village called Fetcham, just to the south west of London. My family moved when I was one, and I grew up a few miles away, in a town called Cobham.
Did you go to school there?
From the age of seven I went to a school in London. I would put on a blazer, a tie and a cap, and take the 8.09 train, along with the bankers and the lawyers travelling to work in London. I was probably being prepared to grow into one of these myself. Fortunately, for them, it didn't happen.



What did you do when you finished school?
I worked as a teacher in a secondary school in Zimbabwe. Then I did an English Literature degree at Cambridge University. After that, I lived in London and zigzagged through different jobs, including work at a publisher called Pluto Press, writing about music, films and theatre for newspapers, teaching adult literacy evening-classes, and encouraging creative writing as Literature Development Worker for east London.



When did you become a writer?
When I was six.



What?
I wasn't an author then. But I first learned how to write when I was six. I learned more about it by coming up with stories and poems that teachers got me to write in primary school. I learned even more as a teenager, coming up with stories and poems that teachers didn't get me to write. And I learned most of all in my twenties when I joined a writers' group called The Basement Writers, which met once a week in a basement on Cable Street in east London. So I started writing when I was six. I've carried on learning how to write ever since. And I'm still practising, and trying to get better at it.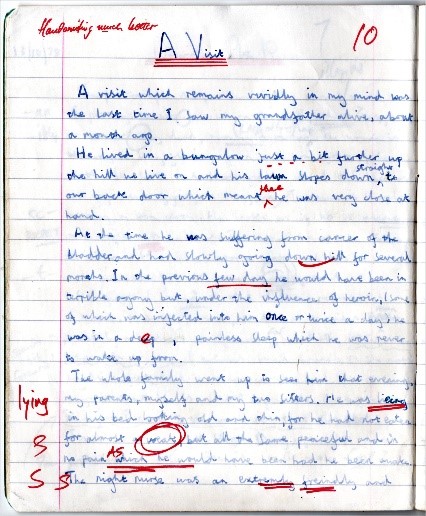 What way do you like to write?
I mainly write on paper. I like lined A3 paper. It's big and gives you space to spread into. I listen to music. I find it helps me to concentrate and to take the a away from everyday life. Sometimes I light a candle. Having a flame, burning and steady in front of me is a reminder that I've taken the step, and it's writing time.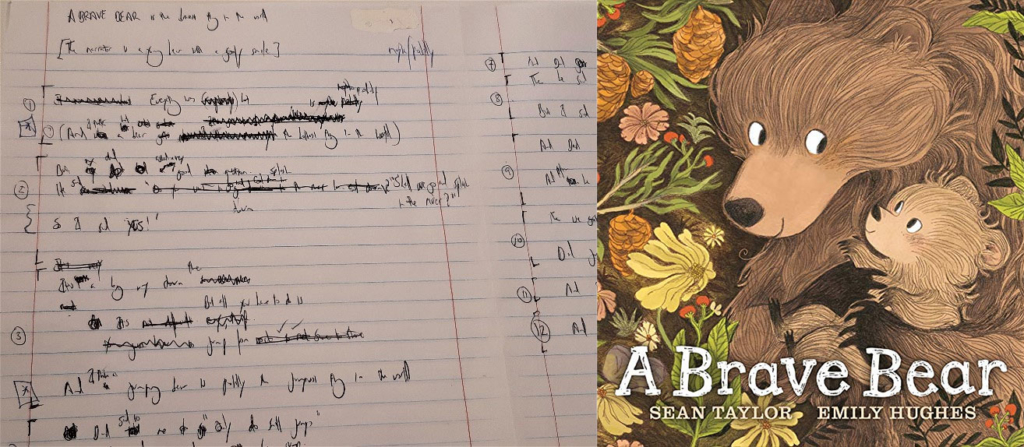 Why did you write a book about an owl called HOOT OWL who disguises himself as a carrot?
Because I came across this funny picture of a hoot owl, and I thought it looked as if it might like to wear disguises.


Am I right?



It's still a bit ridiculous, isn't it?
We all do ridiculous things, don't we?



What have you done that's ridiculous (apart from write a story about an owl who disguises himself as a carrot?)
I took my family to see a play and got called up onto the stage. Then, in front of a whole, big audience, I had to sing and gargle water at the same time.



Why did you become a children's author?
Mainly because I loved reading as a child. I grew up with a dad who would read me stories like Robert Louis Stevenson's Treasure Island and a mum who took me regularly to the local library so I could borrow a whole pile of books. They gave me my love of reading. It's with me until today. And reading the work of amazing children's authors has made me happy to follow in their footsteps.



So you want to be like them?
I want to keep something alive. We have a long and special tradition of writing for children in the part of the world I'm from. I think of it like a campfire. Children are drawn to it. It warms their hands. It warms their hearts. It puts colour in their cheeks. It delights them. That fire was burning long before any of us were around. Many brilliant storytellers, writers, poets and authors who came before us made sure they put good wood onto it. Now it's our turn.



What's important about reading books?
The famous 18th century writer, Samuel Johnson, said, "A writer only begins a book. A reader finishes it." When you're reading, your mind is much more active than when you're looking at a screen. You have to step inside characters and imagine their experiences and emotions. That's called empathy. It's just one of the very important things that develops in our minds as we read.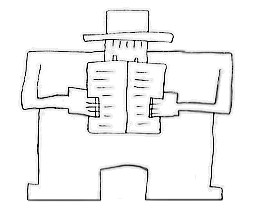 What books did you like most when you were young?
When I was still being read to, I loved John Burningham's picture book Humbert. All of A.A. Milne's Winnie the Pooh stories delighted me. Although (and probably because) it's a scary sort of story, my sister and I wanted to hear Hans Christian Andersen's tale The Tinderbox again and again and again. And I was fascinated by a book called Lucky Les by E.W. Hildick, where you could choose what happened next. (That was the spark for writing my own interactive adventure Where the Bugaboo Lives.)
When I started reading on my own, Tove Jansson's Moomin books swept me away with their loveable characters, their darkness and their flights of imagination. Among many other books I remember casting a spell on me, as a primary school reader, were Stig Of the Dump by Clive King, Emil and the Detectives by Erich Kästner, The Phantom Tollbooth by Norton Juster and My Side of The Mountain by Jean Craighead George.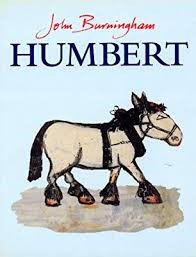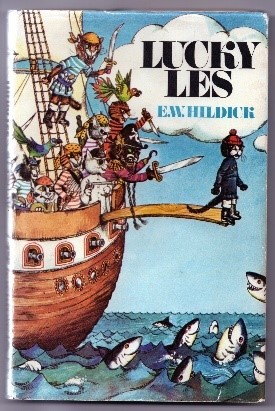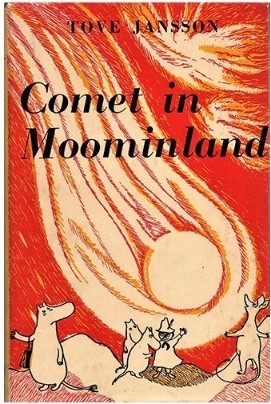 Are you a storyteller, as well as a storywriter?
Yes. In 1989 I met a brilliant storyteller called Duncan Williamson. He invited me to a singing and storytelling night (a ceilidh) in his house in Scotland. I went, and it was a life-changing experience. I was inspired to start telling folktales myself. I've been doing it ever since.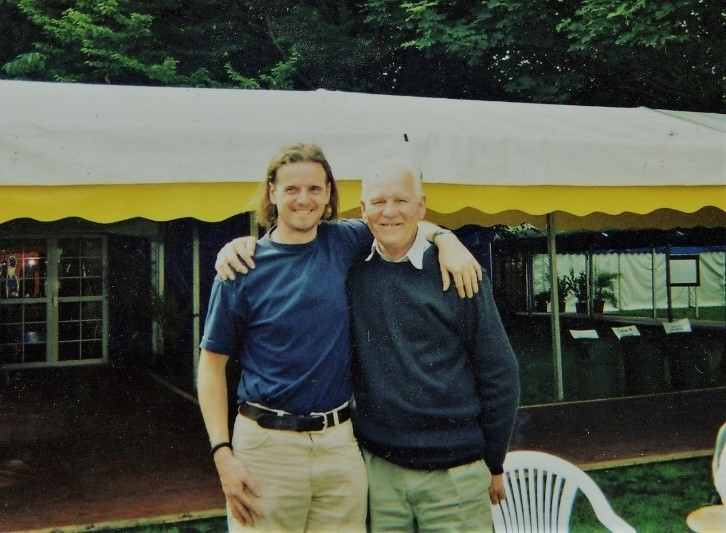 How do you think of your characters?
Often it feels more like 'they think of me'! I rarely build, or work out my characters. I build the house of a story idea. Then I see what sort of character walks in.



If you could choose to be a character from a story, which one would it be?
Snufkin from Tove Jannson's MOOMIN books. I wear a little metal Snufkin round my neck all the time.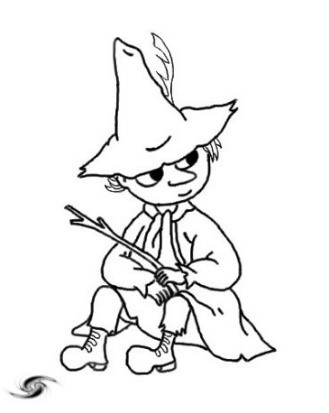 What's your favourite thing about writing?
When you're reading, the room sometimes melts away and you find yourself inside a book, instead. Do you know the feeling? It happens when you're writing too. And that's my favourite thing. I can become so absorbed by a story that my heart races when it gets exciting, I cry when it gets sad (or happy), I laugh out loud. All this happens, even as I'm creating the story!
Apparently, an ancient Greek painter called Zeuxis died from laughing at what he was painting. (Best not to take it that far.)



Do you like doing anything else apart from writing?
I like cycling. I show up by bike at just about every author visit I do. It's low carbon. And it's fast enough to get through the forest, but slow enough to see the trees.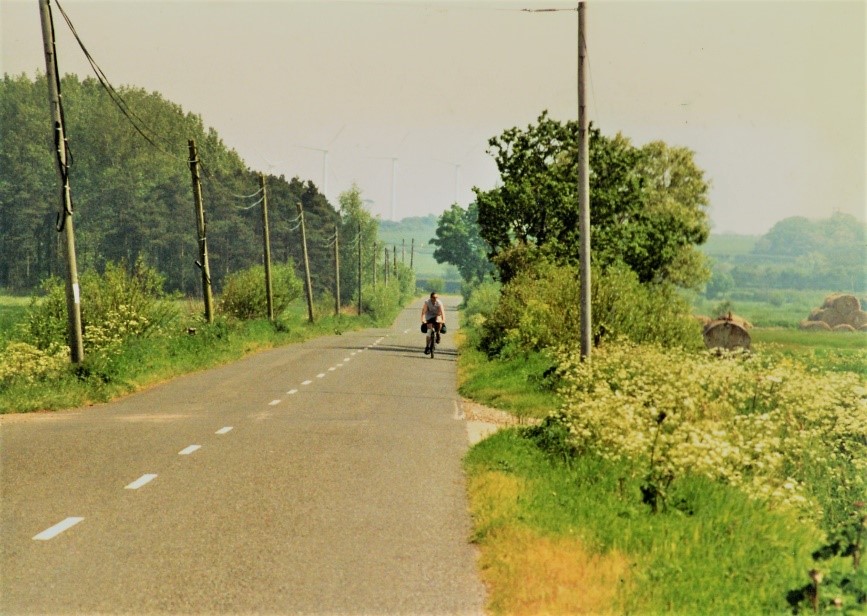 What is your favourite quotation?
Philip Pullman: "Thou shalt not is soon forgotten, but Once upon a time lasts forever."



For your job, do you really sit there thinking things like… what kind of disguise would an owl wear, if it wanted to catch a rabbit?
Yes. Or…what would happen if a cat found a pair of sunglasses and tried to look cool? Or…what if a girl put on a penguin suit and decided never to take it off? Or…what would happen if a trampolining champion accidentally jumped out of his own window, and he lived in a flat above the lion house of the local zoo?



That doesn't sound very likely.
What?



A trampolining champion accidentally jumping out of his own window?
Actually, that one was based on a true story. I read it in a newspaper. A trampolining champion in Hungary did accidentally jump out of a window while he was training. It's how I got the idea for my first picture book – BOING!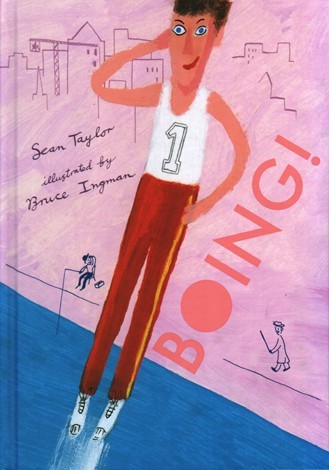 I bet he didn't actually live above the lion house of the local zoo.
He didn't. On the day I wrote that story I sat there thinking…If a trampolining champion accidentally jumped out of the window of his flat, what would be the funniest place for him to live next to? That's what I do for my job.



Apart from newspaper articles about trampolining champions in Hungary, where do you get your ideas from?
From our two children, from snatches of overheard conversations (that's very common), from dreaming, from daydreaming (a very important activity), from reading, from watching films and plays, from visiting schools. So from everywhere, really. And sometimes, apparently, from nowhere!



How long does it take to write a book?
Each one is different. And it depends what you mean by 'writing'. I can remember writing HOOT OWL, MASTER OF DISGUISE (where you may remember, an owl dresses up as a carrot) in about half a day. But I'd been thinking about it for more than a year. And then I spent more than a year editing, changing and improving it. So, in some ways writing that book took half a day. And in some ways, it took two years. There are a couple of good writing tips in that story. Firstly, take some time to think through what it is you want to write before you do it. Secondly, when you finish, read through what you've come up with and see what you can improve. I can't remember how long it took, but I wrote 16 different drafts of my story WHEN A MONSTER IS BORN.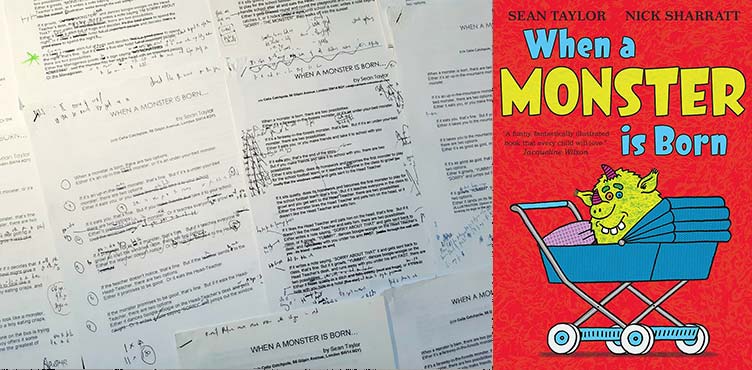 What is the funniest author event you've ever done to?
My wife is Brazilian. We have spent many years living in Brazil, and I speak Portuguese. One time I got an invitation to tell a British ghost story at the "Werewolf Festival" at a small Brazilian town called São Luís do Paraitinga. It's a place where something always seems to be going on that will make you laugh. They had a song-writing competition one year. First prize was a calf, second prize was a piglet, third prize was a chicken and fourth prize was an egg! During the "Werewolf Festival" there was a howling competition in the town square. First prize was a packet of razorblades.



Is there something you hope that readers will take away with them after reading your books?
Good writing offers readers things that not even its author is aware of. I hope my writing is good enough to do that.




What's the best advice anyone gave you about writing?
I was lucky enough to cross paths with the poet Adrian Mitchell several times before he died, in 2008. I love the rhythms, the boldness, the humour and the warm-heartedness of his writing. He encouraged me with several simple bits of advice. One of them was, "a writer's job is to be human."


What advice would you give to someone about writing?
Look, listen, be curious. Always keep a notebook in your pocket and a pen to write in it. Then scribble.



What's the strangest thing one of your readers has said to you?
I received an email from a woman in Arkansas. She said her son loves my book DON'T CALL ME CHOOCHIE POOH! but his copy of it was lost (along with his grandmother's house) in a tornado. Would I sign the replacement copy? Yes. I did!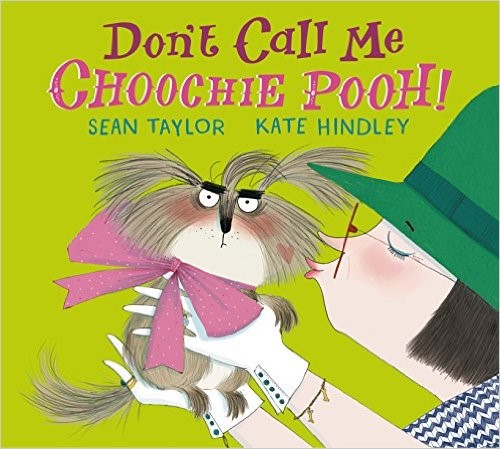 What would you say is the main lesson that writing books has taught you?
Some children like disguising themselves as owls.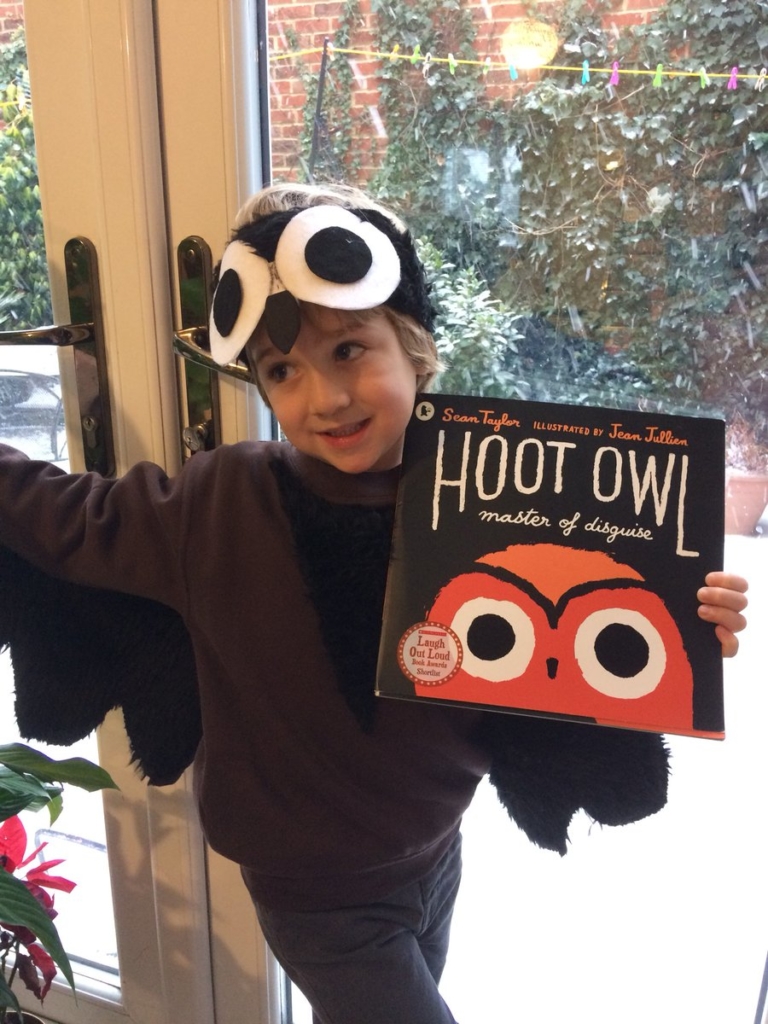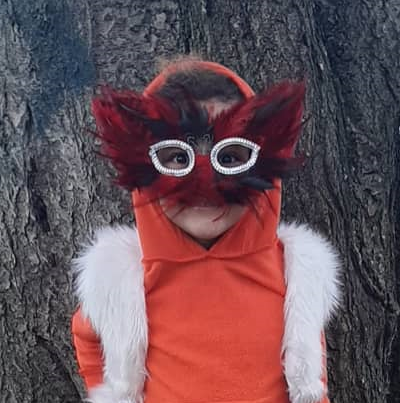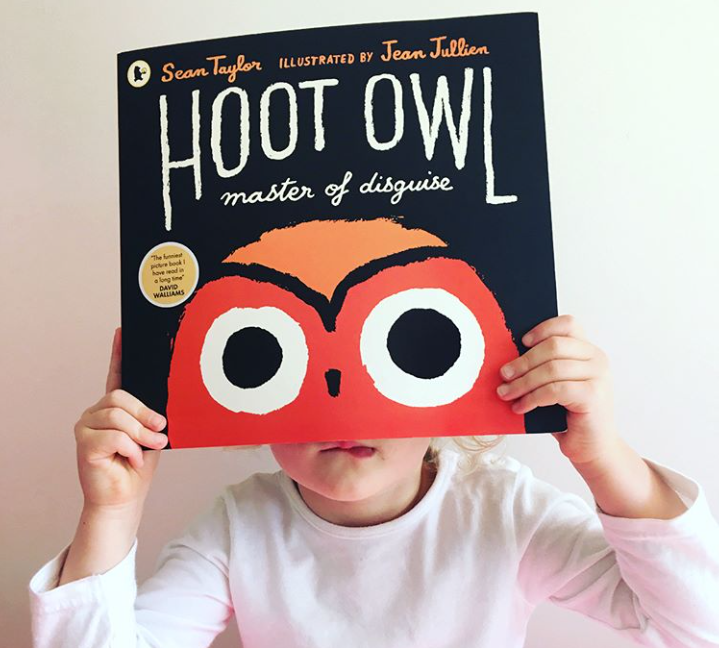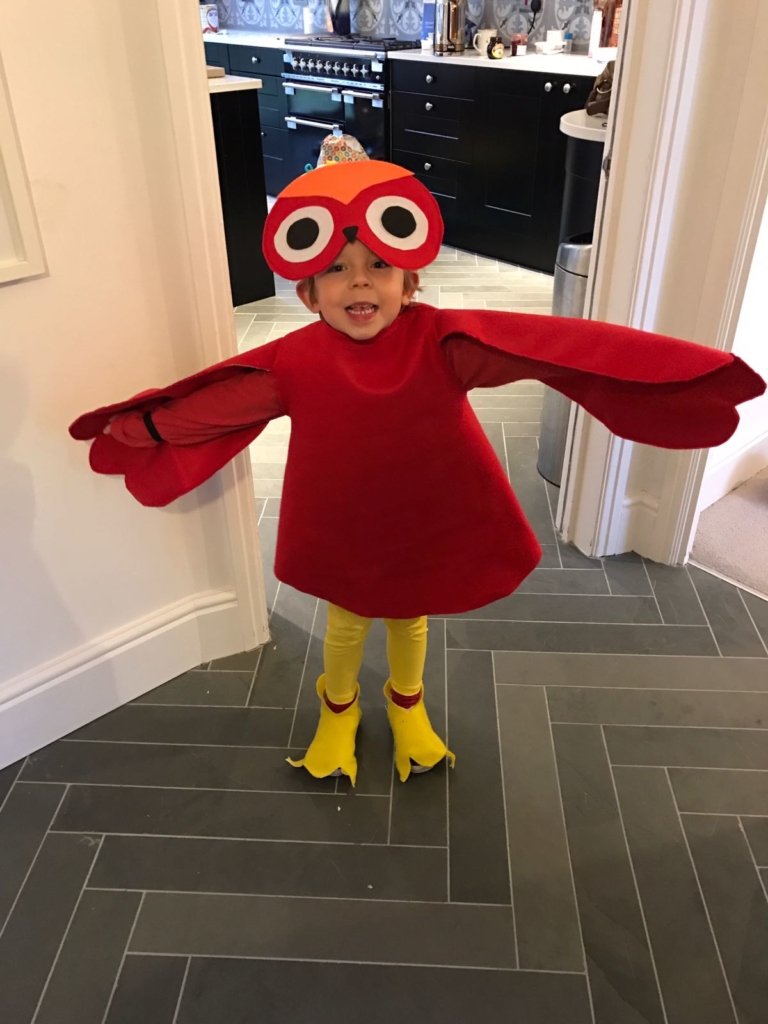 Yes. But do they disguise themselves as carrots?
Now you come to mention it…