YOUNG POETS AT KILBURN LIBRARY
Posted on 13th June 2019
What a treat. I spent a day working at Kilburn Library in west London, with children from two local schools.
It's an airy building with big, high windows. And even on a grey day, the place was lit-up full of people in the mix of concentrations (studying, imagining, being practical, finding some calm) that gives libraries everywhere their life.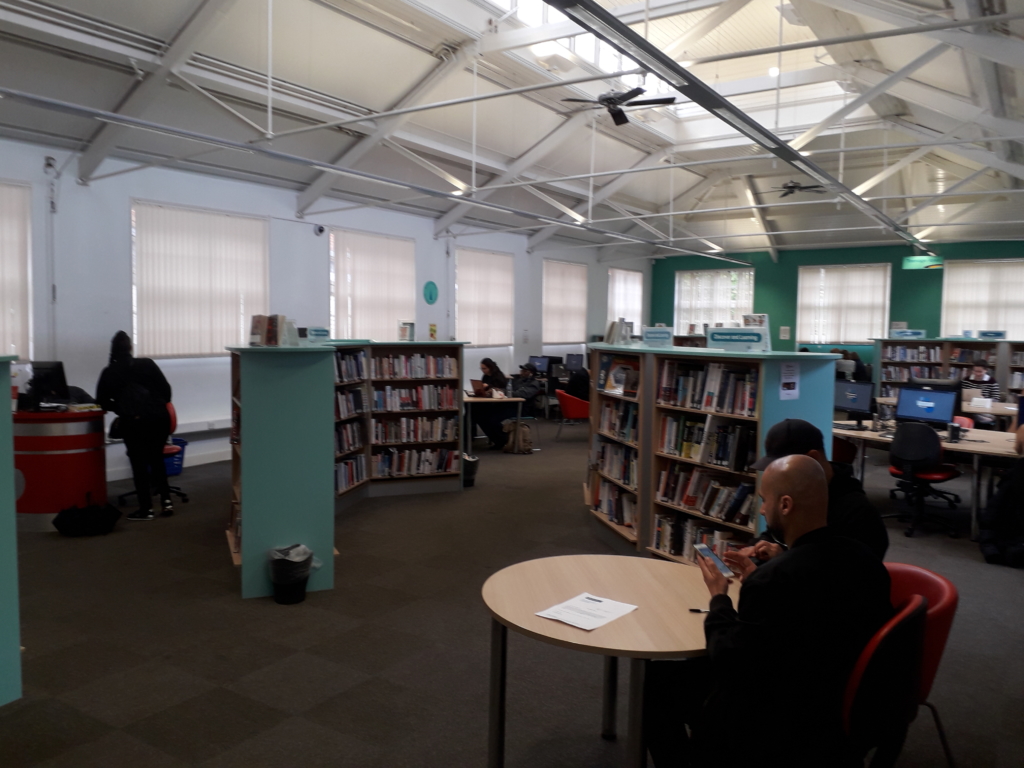 Then in came the kids aged 6 and 7. We spent time together in the world of stories, riddles and rhymes. And look at the poems they wrote:



LOUD AS AND QUIET AS
Louder than a lion roaring!
Louder than the thunder crashing!
Louder than an aeroplane taking off!
Louder than Mr Veater shouting!
Quieter than a mouse getting cheese.
Quieter than a baby sleeping.
Quieter than a bed creaking.
Quieter than Mr Veater's class when they're lining up!
by Year 1 and Year 2 classes from Christchurch CofE Primary School, Brondesbury, working with Sean Taylor.



THE ANIMAL POEM
Lion…you hairy, smelly, orange and brown, scary meat-thief!
Dog…you tail-wagging, barking, running bone-chewer!
Dinosaur…you huge, noisy, big-jawed, big-toothed ROARER!
by Year 2 classes from Carlton Vale Infants School, working with Sean Taylor.


Thanks to special Library Development Officers Sarah Smith and Fiona Heffernan for organising and hosting. It's valuable work you do.