POETRY IN BRADFORD
Posted on 5th July 2022
It was great to see Waterstones in Bradford bursting with young readers all day on Saturday – and to join the fun with events around MONSTER! HUNGRY! PHONE! and WHERE THE BUGABOO LIVES.


Here are two poems written by the bright-eyed young readers who were there with me…
WHAT'S FOR LUNCH?
Here comes the monster
and he's feeling very hungry.
It's time for lunch
and he wants to fill his tummy.
He wants some saucy, crispy, spicy, hot pizza!
He wants some stretchy, stinky, orange, square cheese!
He wants some munchy, crunchy, gooey, tasty MONSTER MUNCH!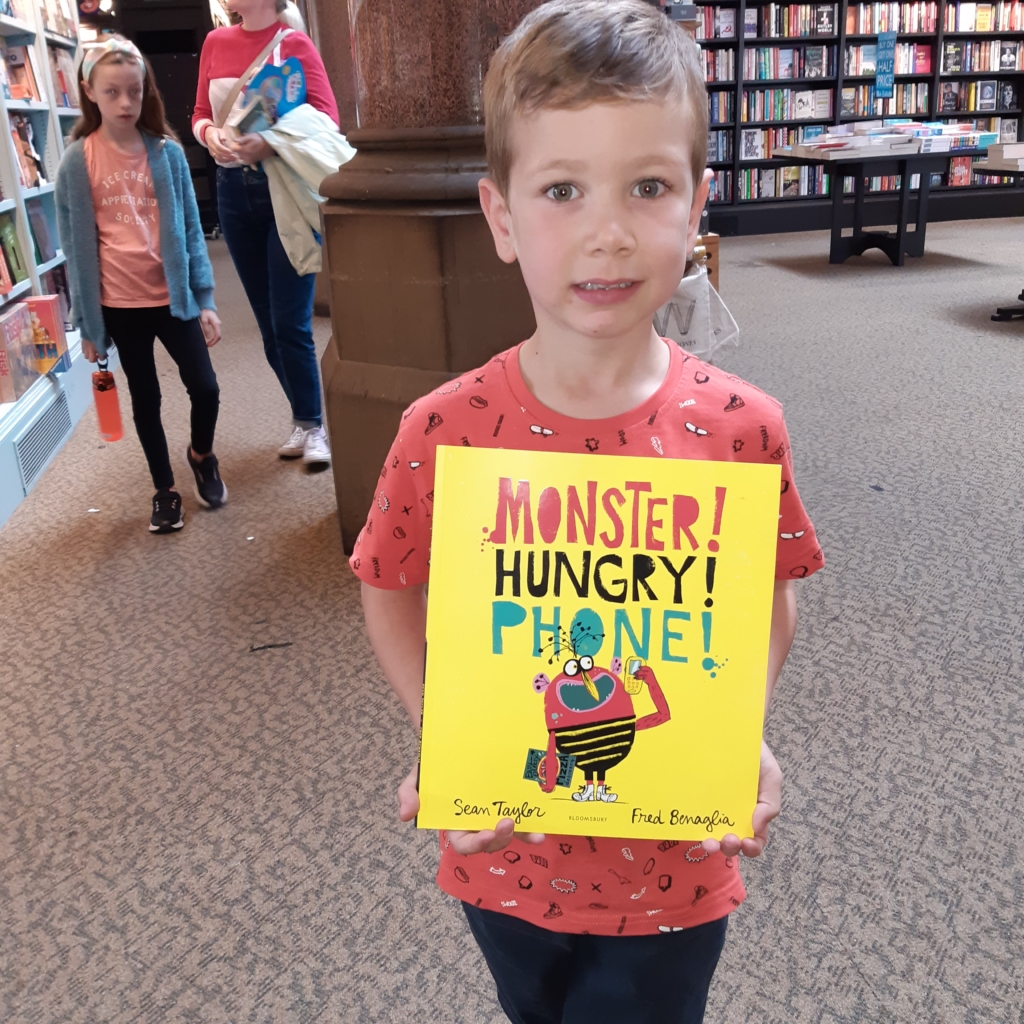 FEATURES OF SPRING AND AUTUMN
Down the spring path
there are big bluebells,
red, orange, black and blue butterflies,
birds flying, tweeting and chirping.
Down the autumn path
a strong wind is whistling.
The leaves are swishing and swirling
and they are orange, brown and red.
We will choose the spring path.
If you get the chance, give the one and only Bradford Literature Festival a try.
It's a treat to be a part of this warm-hearted, inclusive festival, in this warm-hearted, inclusive city.