Writing secrets – SPACE
Posted on 7th April 2012
It's not easy to find space for yourself. Over the years I've done my writing in the bedroom, in a corner of the living room, in a glorified broom cupboard…
So I'm thankful to have a special, big studio to work in at the moment. It's up on top of the house where I'm living, with my family, in Brazil.
Though we're not so far from the centre of São Paulo – one of the world's most frantic and noisy mega-cities – it's quiet a lot of the time. I look out on rooftops and trees.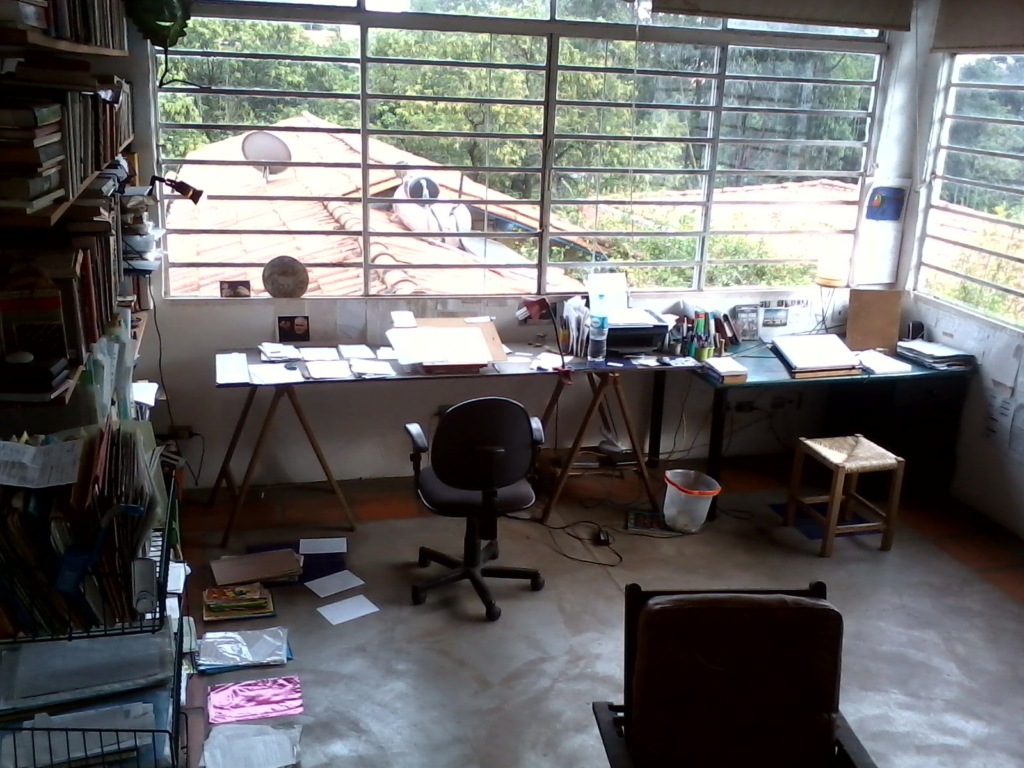 I have two desks: an ordinary one with a computer on it, and a bigger, longer one where I write by hand. (And I spend as much time at the desk without the computer as I can.)
There are also shelves for my books and the scribbled writing notes that I gather like some demented squirrel. And several comfortable chairs.
I've even got a little cooker so I can make some tea.
If you want to write, I'd say that one of the things that can help is getting (begging, borrowing, stealing) a bit of space for yourself.
Space to organise your ideas. Space to do more than one thing at once. Space to let a bit of light and air in. Space to play loud music or speak bits of dialogue in funny voices, without having to worry who's listening. Space to spread out you work (and, if you need to, your self.)
At least some of the above that matter to you most.
And if none is possible then almost as helpful may be to have some space to look out on.
There's something right about writers looking at a bit of horizon, a hill in the distance, some sky. Even if it's the neighbour's wall, it may help. After all, staring out the window is one of the most underrated activities of our times…