MONSTER! HUNGRY! PHONE!
Posted on 28th January 2022
My latest book is about a monster who wants something to eat. What's more, he wants it in a hurry. So he picks up his phone.
But what happens if you're in such a hurry, you keep on dialling the wrong number?!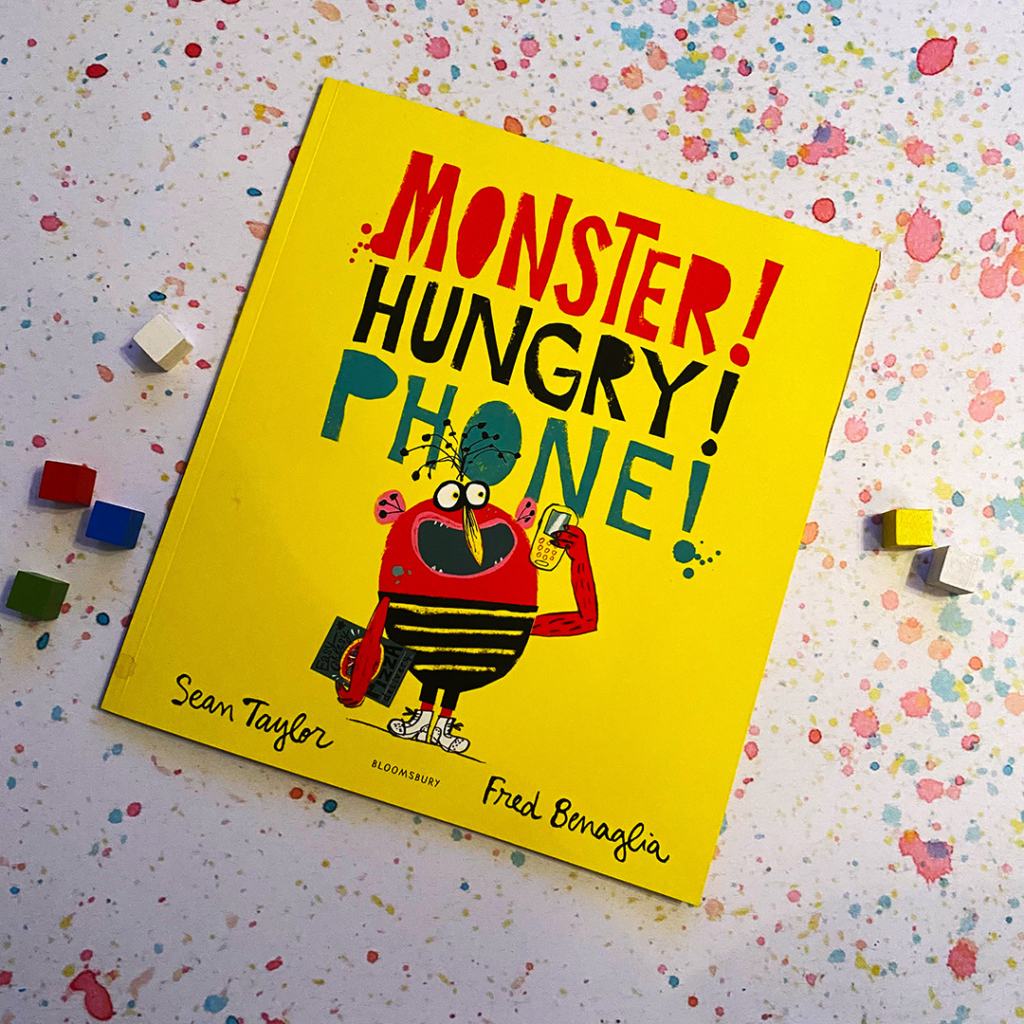 I remember writing MONSTER! HUNGRY! PHONE! – almost as an afterthought – when working on other picture book stories back in 2018. It's only 177 words long.
So it's a treat to see how it has caught the imagination since it was published, by Bloomsbury , in January 2022.
Waterstones have chosen it as one of their Children's Books You Need to Read in 2022: https://www.waterstones.com/blog/the-childrens-books-you-need-to-read-in-2022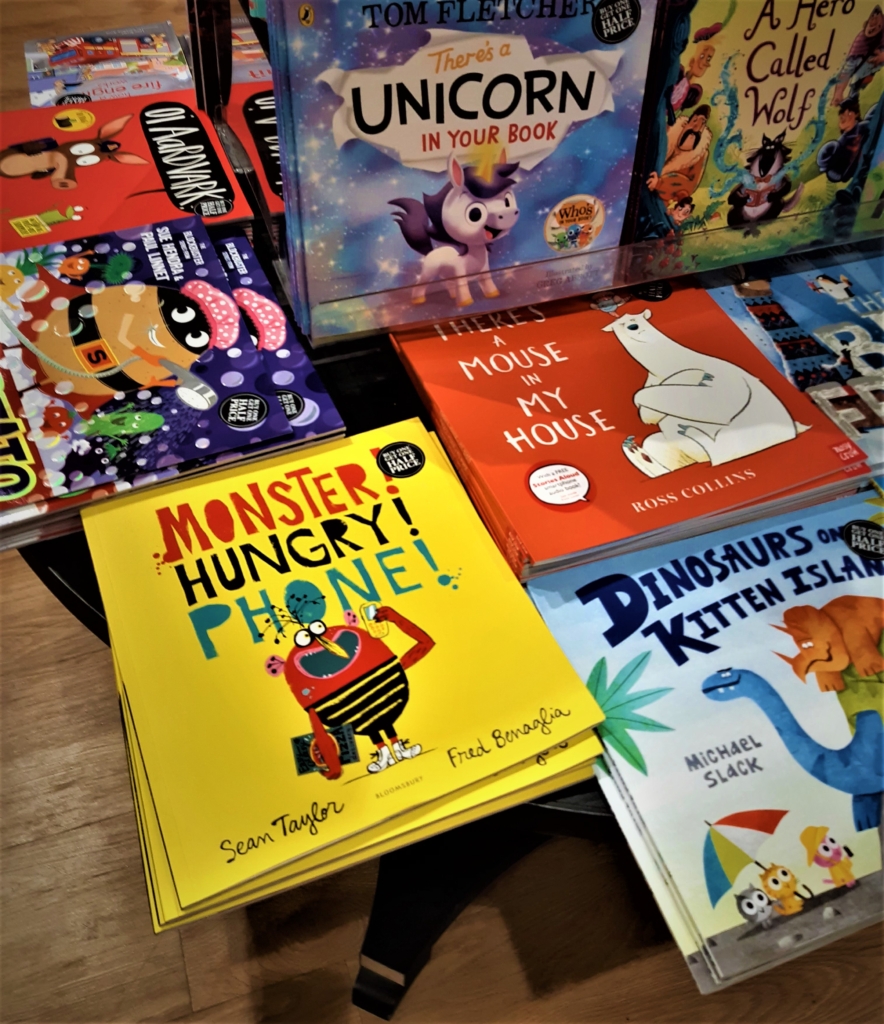 It's Julia Eccleshare's Pick of the Month at @readingforkids. She says: "MONSTER! HUNGRY! PHONE! The three words…brilliantly capture the wit & simplicity of this vividly imagined story.'
The Guardian calls it: 'A shouty, colourful picture-book romp, begging to be read aloud with gusto.'
https://www.theguardian.com/books/2022/jan/28/childrens-and-teens-roundup-the-best-new-picture-books-and-novels
And follow this link for a delight-filled review from Picture Book Snob!
https://www.picturebooksnob.com/post/monster-hungry-phone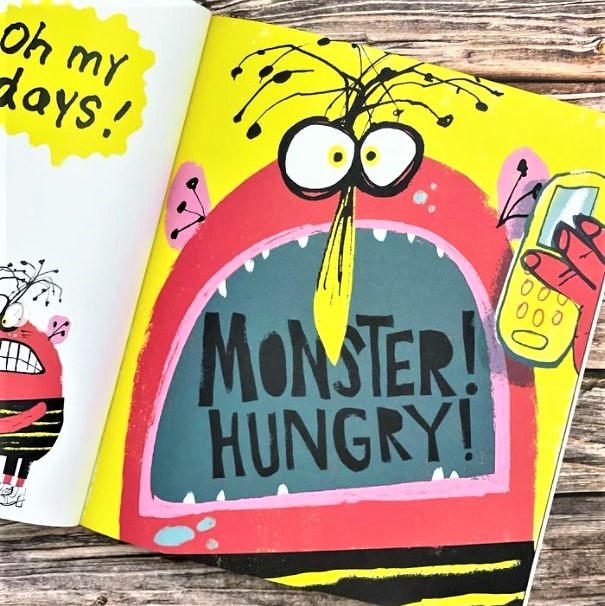 I loved working with French illustrator Fred Benaglia on this title. His dynamic, vibrant illustrations perfectly match the text.
And I can reveal that MONSTER! HUNGRY! PHONE! is the first in a series. So our very noisy (but very loveable) monster is going to be back before long, with more comic adventures…