INSPIRATION…rain
Posted on 20th June 2012
I was glad when I heard a weather forecast this morning and found out it was going to rain. I like writing looking out at the rain. And I'm in Brazil. When it rains here, it can really rain!
This is what I see out the window: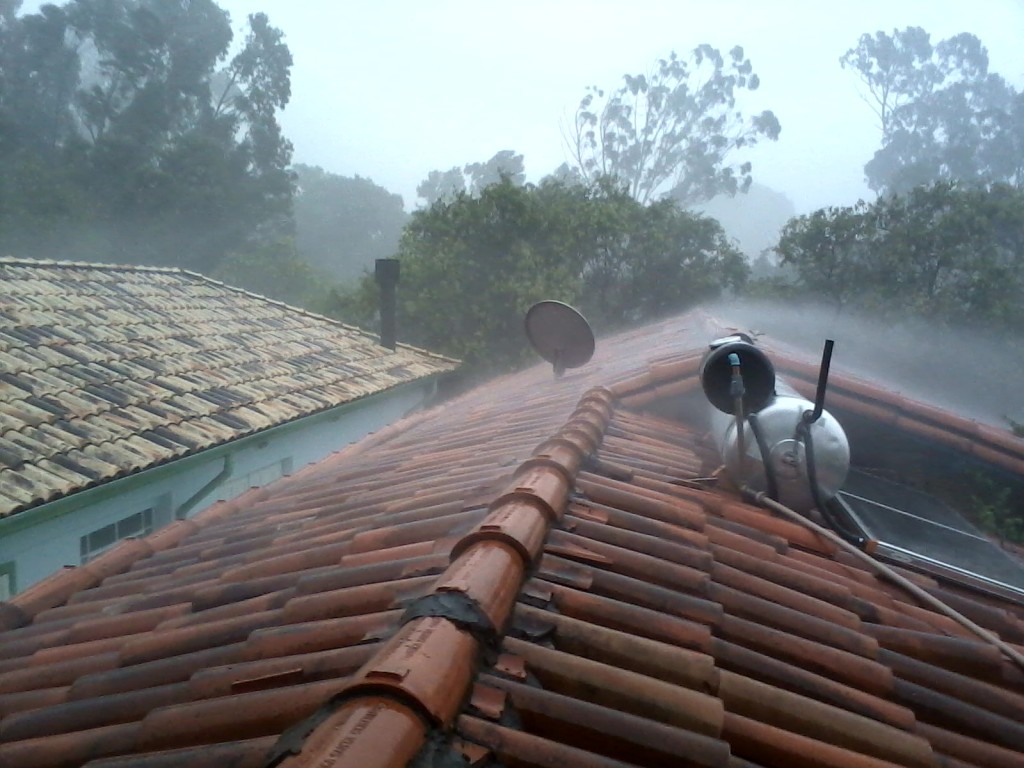 I can remember standing at a window, watching rain fall down where I grew up as a boy. And I remember the feeling of standing there too.
Part of it was a sense of my own smallness compared with the great skyful of rain. And there was sadness. Rain steals away some of your day's possibilities. But there was delight in the feeling too…because it's nice being dry, indoors, while rain is falling all around. And there was a sense of calm. Though it's full of movement (it comes dancing down!) rain brings a stillness. Cars slow. Animals take shelter. People stop. They wait, stare and think.
I get the very same feeling looking out at the rain today. And it's a bit like the state of mind I get into when I'm working on a story.
Writing makes me feel feel small alongside something bigger. There's sadness in the long hours I put in on my own, but warmth and excitement too. I feel in motion, but also stilled.
Is that why a bit of rain seems to help?
Or is it just because I'm British and living in a very sunny country…and when the rain comes down it makes me feel at home?!