AVENIDA SÃO JOÃO
Posted on 6th May 2012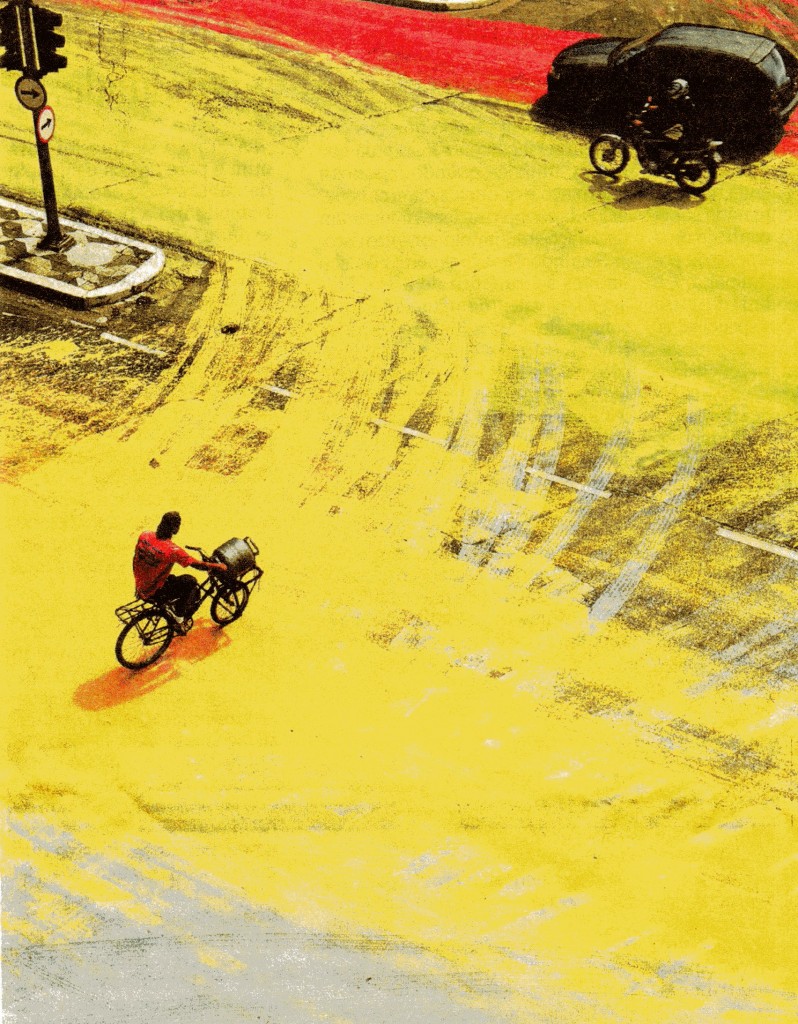 This strange and beautiful photo, taken by a photographer called Danilo Verpa, appeared in a Brazilian newspaper a few weeks ago.
There's a kind of magic to things that catch you somewhere between believing them and not believing them. It's an effect that reading a book can have, and other kinds of art too. You can get caught between belief and disbelief watching animated films or puppet theatre. What's in front of you seems real, but then again you know that it's not…
What does the photo show? Avenida São João, not very far from where I'm living in São Paulo. It's a famous avenue leading to the city's centre. As part of an urban festival called BaixoCentro, 200 litres of paint were poured across the road.
So this time what's in front of you may seem unreal…but actually it's not!