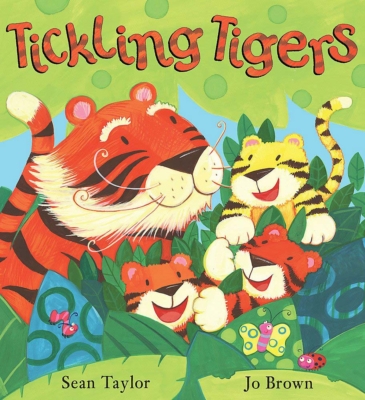 Tickling Tigers
Illustrated by Jo Brown
Tigers are big and tigers are scary.
Tigers are quick and tigers are hairy.
We climb, we growl, we jump, we chew…
and we're terribly good at tickling too.
A lively picture book for 2-4 year olds, in which a tiger Dad gives three cubs some tips in the art of tickling.
A word of caution to any adult reading or sharing the book: be prepared to be very thoroughly tickled during and after… Cork Evening Herald