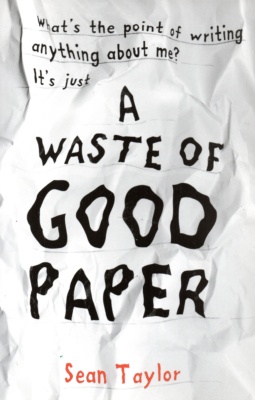 A Waste of Good Paper
Illustrated by
Pete says this is a writing book that he's only giving me. And it's so I can write in it every day. But SORRY PETE there's nothing I want to write.
A novel for teenagers. Jason loses it at school. He's been in and out of care because his mum has a drugs problem. And now Jon is back, with his violence and sinister errands. A storyteller and a drummer are visiting Jason's school. Last time they came, everything fell apart for him. If he tries to write a journal, is it going to be a waste of good paper?
A very funny yet moving novel. School Librarian
A moving, first person story that captures the frustrations and pent-up fury of a boy with a lot of problems…Jason's journal portrays a journey from despair to hope for a better life ahead.
Julia Eccleshare Lovereading4kids – May 2012 Featured Book of the Month
Nominated for the 2013 Carnegie Medal.